×
Spotlight
AFRICAN SWINE FEVER: DETECTION AND DIAGNOSIS
African swine fever (ASF) is a contagious viral disease that affects pigs of all ages, inducing a haemorrhagic fever. It can appear in a variety of forms ranging from peracute, acute, subacute, to chronic and unapparent. It is most often recognized in the acute form with an associated lethality of up to 100 percent. Pigs and wild boar can become infected through different routes.
Europe accounted for 67% of the outbreaks reported through immediate notifications and follow-up reports (from: OIE data of 2016-2020). However, the highest impact in terms of animal losses was reported in Asia (6733791 animals lost, which is 82 % of the total global reported losses). Important regional differences are observed at Regional level. African countries reported outbreaks only in swine, Asia mainly in swine, while Europe mainly in wildboar. This data correspondsto very different epidemiological situation. There is no treatment or vaccine available for this disease.
Since there is no vaccine against ASF, An appropriate diagnosis therefore involves the detection and identification of ASFV-specific antigens (E-AD-C080), or DNA and antibodies (E-AD-E106), to obtain relevant information to support control and eradication programmes.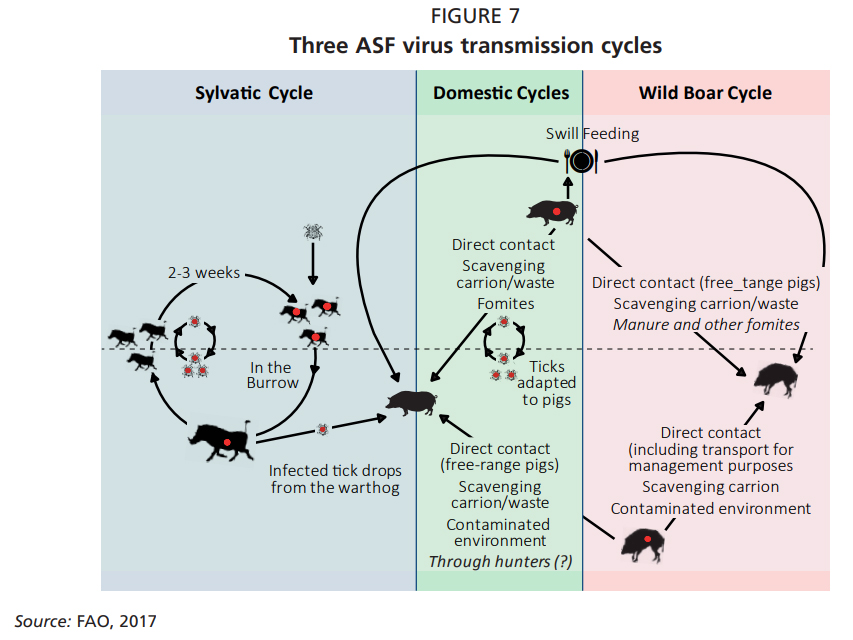 Hot Targets
Immunity Diagnosis
ELISA
Lateral Flow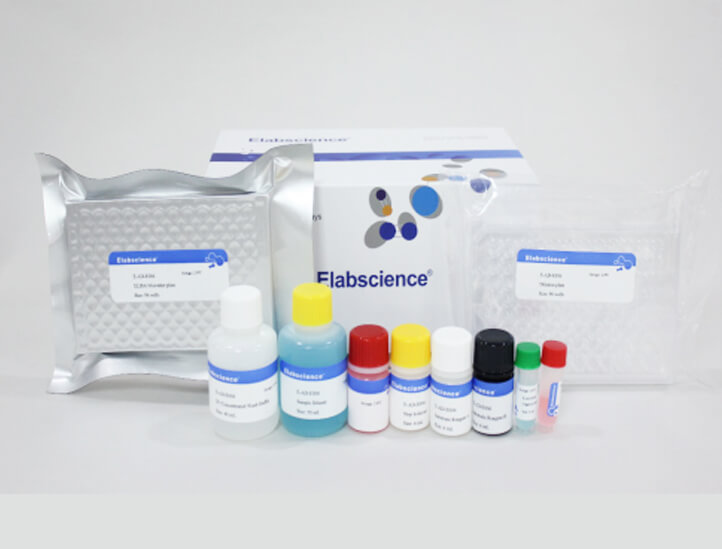 Introduction
Enzyme-linked immunosorbent assay established a qualitative ELISA method based on the selectivity and specificity of antibody and antigen recognition. The main principle of ELISA: one of these immune components is fixed in the wells of the solid phase (enzyme plate), and the detected target in the sample interacts with the antibody-antigen system. This interaction can be observed by enzymes in enzyme markers and indicate whether antibody-antigen binding occurs. The added substrate is transformed by coupling enzyme, resulting in color change, which can be measured by Microplate Reader.
Advantages of ELISA
Efficient
Positive and Negative Control
High sensitivity and specificity
Large-scale testing in a short time
Easy interpretation of results


View Product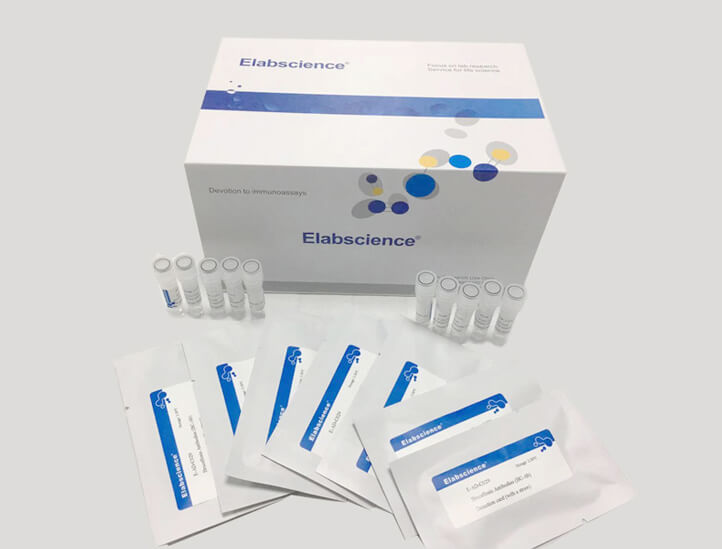 Introduction
The lateral flow assay kit is a chromatographic immunoassay for the qualitative detection of Ag/Ab. The test method is based on antigen-antibody. It has two letters which are test("T") line and control("C") line on the surface of device. Test line and control line in the result window are not visible before applying any samples. This visual evaluation enables qualitative analysis. This rapid detection card is easy to operate and cost-effective.
Advantages of Colloidal gold
On-site testing
Easy-To-Use
No Cross-Reactions
High Sensitivity
Excellent Specificity


View Product
Animal categories
ABOUT
About us
Veterinary testing can protect and improves the health, quality, and marketability of farms and nation's animals and animal products by preventing, controlling and eliminating animal diseases, and monitoring and promoting animal health and productivity.
Elabscience has developed animal disease detecting products on the basis of our technological advantages accumulated in immunological testing. Elabscience develops, manufactures and markets diagnostic tests for the detection of infectious zoonotic diseases in humans and animals.

More